AMD A8-5600K Trinity Desktop APU Review
The AMD A8-5600K APU is a quad-core processor that has a 3.6 GHz and can reach 3.9 GHz when in Turbo Boost. The A8-5600K APU uses the AMD Radeon HD 7560D GPU that offers a 760Mhz graphics processor with 256 radeon cores. The A8-5600K APU is a socket FM2 chip and is available online for $100. Read on to see how this APU does in the performance tests!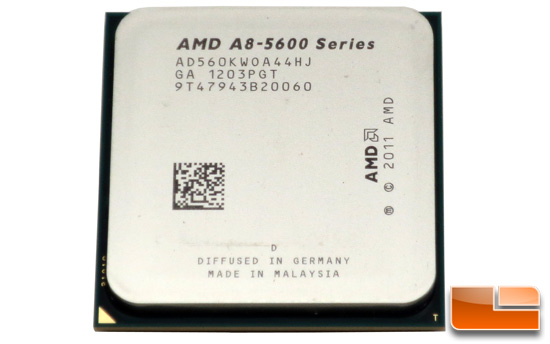 The AMD A10-5800K APU was easily the clear winner when it came to gaming performance. The biggest difference that we saw in our gaming benchmarks was in Aliens Vs. Predator, where we there was an average difference of 21.6% between the A10-5800K and the A8-5600K...
Article Title: AMD A8-5600K Trinity Desktop APU Review
Article URL: http://www.legitreviews.com/article/2054/1/
Pricing At Time of Print: $109.99 shipped - $10 off code "EMCYTZT2363" = $99.99 shipped