ASUS GeForce GTX 680 & GTX 670 DirectCU II Top Edition Video Card Reviews
Today, we will be looking at the ASUS GeForce GTX 670 and GeForce GTX 680 DirectCU II TOP edition video cards. These cards have very similar ASUS centric design specs (VRM, PCB and Heatsink), so we figured we'd cover both cards at once. We will be using the just released GeForce 310.33 drivers to test the performance of these high-end graphics cards! No review is complete with comparisons, so they will be competing against the Sapphire Radeon HD 7950 Vapor-X and the Sapphire Radeon HD 7970 Vapor-X!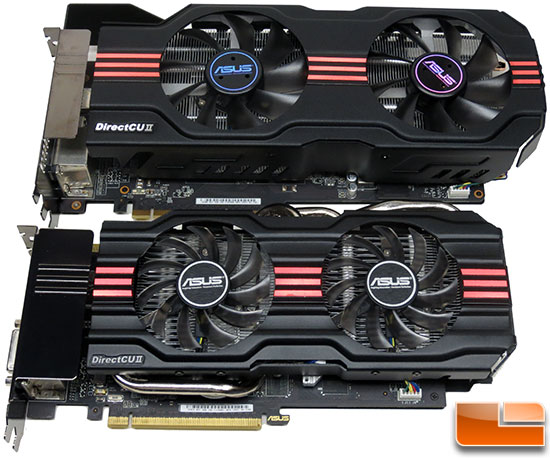 The ASUS GTX 680 and GTX 670 DirectCU II Top Edition graphics cards are examples of the best NVIDIA based graphics cards that money can buy. ASUS designed these cards to be over the top and we feel that they have done just that. The custom designed PCBs, high-end components and DirectCU II GPU coolers are topped of with binned GPUs that are overclocked well beyond the factory specifications set by NVIDIA. It doesn't get better than this!
Article Title: ASUS GeForce GTX 680 & GTX 670 DirectCU II Top Edition Video Card Reviews
Article URL: http://www.legitreviews.com/article/2065/1/
Pricing At Time of Print: $389.99+