Logitech G110 Gaming Keyboard Review
Are you looking for an affordable gaming keyboard that can improve your gaming skills? The Logitech G110 might just be that keyboard! It has twelve programmable G-keys with three macros per key, which means you can configure up to 36 unique functions per game, including complex macros. I has a game/desktop mode switch that allows you to disable the Windows/Context Menu keys when you play. It also has backlighting, and volume control right on the keyboard!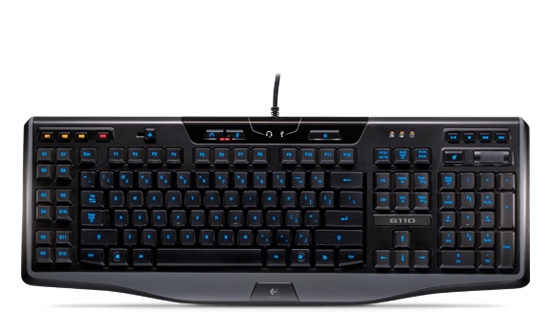 Call it old, but the Logitech G110 was built on the backs of giants. First released back in January 2010, Logitech's entry-level G-series gaming keyboard succeeded the popular G11 and G15. Nowadays, the mechanical keyboard hype has pinched the G110's aging design, but it has found a new place in an increasingly crowded gaming keyboard market alongside its more expensive siblings, the G19, the G510, and the newly released G710+. No longer a $79.99 premium keyboard, the G110 is now regarded as a budget gaming keyboard...

Article Title: Logitech G110 Gaming Keyboard Review
Article URL: http://www.legitreviews.com/article/2095/1/
Pricing At Time of Print: $59.99 Shipped