Testing Memory Speeds on AMD's A10-5800K Trinity APU
If you are planning on building a desktop PC using an AMD Accelerated Processor we have just the article you you today! We will be using the AMD A10-5800K Trinity APU and looking at how the DDR3 memory kit you select for this platform directly impacts the performance of this 2nd generation APU. Read on to see what speed memory kit to buy!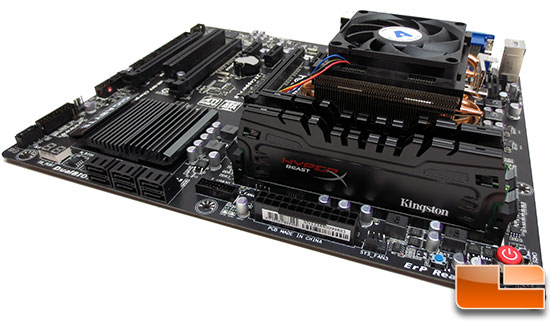 In game benchmarks we saw a ~38% performance gain by running a 2133MHz memory kit versus a 1333Mhz memory kit. This is a major performance gain and obviously shows that the AMD Radeon HD 7660D integrated graphics was being bottlenecked by the systems memory. If you ever plan on playing games with an APU powered system then you'll want to go with the memory kit with the highest possible clock speed that you can afford.
Article Title: Testing Memory Speeds on AMD's A10-5800K Trinity APU
Article URL: http://www.legitreviews.com/article/2106/1/