AT&T MiFi Liberate 4G LTE Mobile Wi-Fi Hotspot Review
Are you looking for a 4G LTE hotspot that can handle up to 10 Wi-Fi–enabled devices! The AT&T MiFi Liberate 4G LTE hotspot can do just that and has a color touchscreen display, a microSD card slot for media sharing and tons of other features. It also has a large 2900 mAh Li-Ion battery to keep the hotspot running for up to 11 hours before it needs to be recharged. Read on to see more about the Liberate and to see our speed tests results from across America!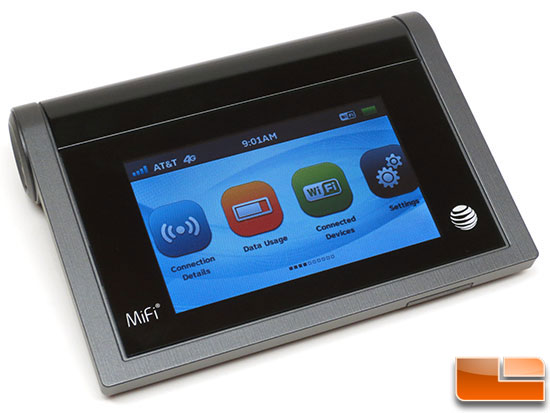 The AT&T MiFI Liberate Mobile Hotspot is packed full of features, but more importantly is uses the AT&T 4G LTE Network and has solid performance numbers in the cities that we tested it out in. The color touchscreen was nice and the user interface was simple to navigate and use. It even has features like DNLA for media streaming and GPS, which make this one fully featured hotspot! The performance and features of the AT&T MiFi Liberate are solid, so if you want a device that performs well, lasts a long time (around 10 hours in our field use) and is loaded with features this is it!

Article Title: AT&T MiFi Liberate 4G LTE Mobile Wi-Fi Hotspot Review
Article URL: http://www.legitreviews.com/article/2114/1/
Pricing At Time of Print: $49.99 w/ contract