ASUS ARES II Video Card Review
If you are looking for a new gaming graphics card and money is not an issue, you are in for a real treat today! ASUS recently sent over the ASUS ARES II and we have been pounding on this card for days on end. Read on to see how two AMD Radeon HD 7970 GPUs perform when overclocked to 1100MHz on our test system!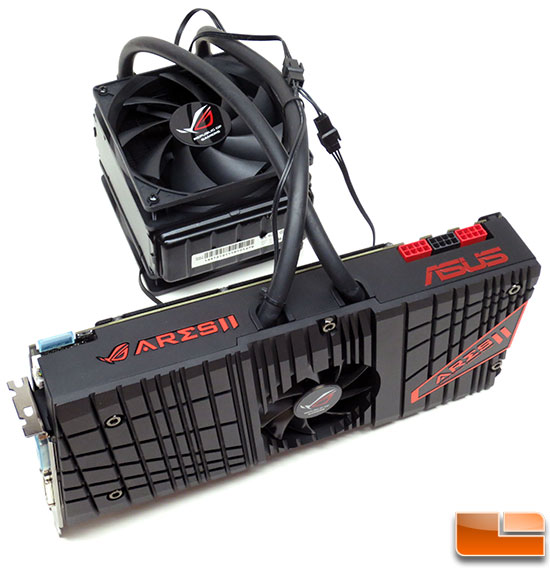 The ASUS ARES II is an example of what can be developed when given enough time and money. ASUS has done an amazing job of building a card that shows the full potential of the AMD Radeon HD 7970 'Tahiti XT2' GPU. In fact we can safely say that no other company will build a Radeon HD 7000 series card that is close to this. It is clear that ASUS is one of the few companies left in the PC hardware business that has the budget and mindset to just flat out go for it when it comes to high-end flagship products. It takes deep pockets and dedication, seven months in this situation, to bring a product like the ASUS ARES II to fruition...
Article Title: ASUS ARES II Video Card Review
Article URL: http://www.legitreviews.com/article/2133/1/