Lian-Li PC-N1 Intel NUC Replacement Case Review
The PC-N1 from Lian Li is an aftermarket case for Intel's Next Level of Computing (NUC) that was first shown at CES 2013. Lian Li got a bunch of feedback on the PC-N1 NUC case during the show and have sent us a newer revision of this chassis to try out. The Lian Li PC-N1 still is not finalized yet, but you are about to see the February 2013 revision of the PC-N1 case in silver!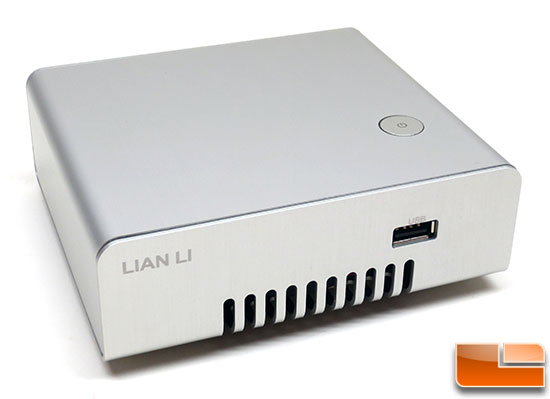 One of the first things that we noticed with the PC-N1 is that Lian Li flipped the motherboard orientation. The CPU and chipset cooler is now located on the bottom of the case with large ventilation ports on both ends of the case. That obviously means that the I/O ports are now on the top of the PC-N1 case. On the front of the PC-N1 you have the brand name and the lone USB 2.0 port. Just above the front on the top cover you'll find the power button. The power button has been completely redesigned since the original prototype was shown at CES 2013...
Article Title: Lian-Li PC-N1 Intel NUC Replacement Case Review
Article URL: http://www.legitreviews.com/article/2141/1/
Pricing At Time of Print: $49.99 MSRP