ROCCAT Kone XTD 8200DPI Wired Gaming Mouse Review
Today we take a look at ROCCAT's successor to the Kone[+], the Kone XTD. This mouse features 8 physical buttons, allowing for up to 23 different functions via Easy-Shift[+], a crazy 8200DPI sensor, and enough on-board memory to store five button profiles to customize just about every button on the mouse. Read on to see how this mouse fairs in the gaming world!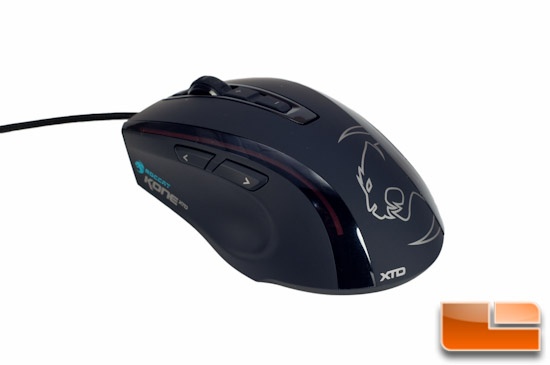 I feel that ROCCAT did a very good job with the Kone XTD gaming mouse. As games get more and more complex, mice like these are needed to give the gamer more power at his/her fingertips, without having to reach for a key. MMO's demand so many macro keys and buttons, it isn't funny. Toss in ROCCAT's Easy-Shift[+] technology, and you have twice the buttons at your fingertips! The layout of the mouse is pretty generic, with exception to the button in front of the scroll wheel, but this generic layout is quite comfortable and welcome. The 8200DPI sensor will absolutely provide superior tracking precision, and a lot of gamers will love that! The construction and quality feels exceptional and will be desirable by many...

Article Title: ROCCAT Kone XTD 8200DPI Wired Gaming Mouse Review
Article URL: http://www.legitreviews.com/article/2147/1/