Patriot Supersonic Magnum 256GB USB 3.0 Flash Drive Review
Patriot Memory released a line premium USB 3.0 Flash drives called Supersonic Magnum in March 2011 that combine lightning-fast performance with massive storage capacities. At the time the drives were available in capacities of up to 128GB, but just recently Patriot Memory announced a larger 256GB capacity drive for the series. We have the Supersonic Magnum 256GB USB 3.0 Flash drive and put it to the test today!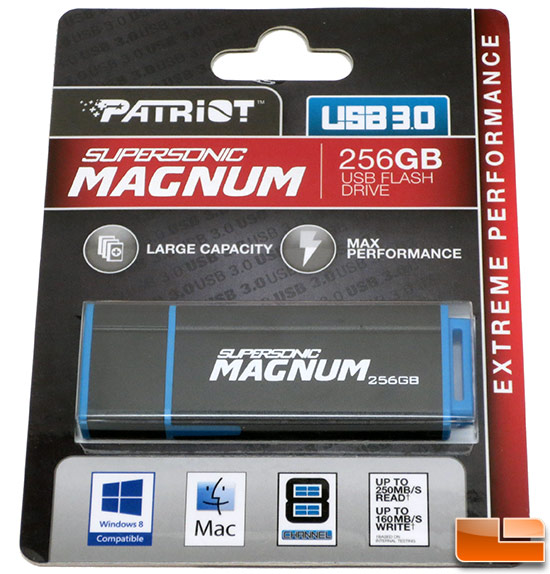 When it comes to performance the Patriot Supersonic Magnum 256GB is hands down the fastest USB 3.0 Flash drive that we have ever seen when it comes to the synthetic benchmark results. Seeing sequential read speeds of nearly 300MB/s and 180MB/s write is very impressive...
Article Title: Patriot Supersonic Magnum 256GB USB 3.0 Flash Drive Review
Article URL: http://www.legitreviews.com/article/2150/1/
Pricing At Time of Print: $284.56 Shipped