Transcend USB 3.0 Memory Card Reader Review
Transcend says that you can unlock the full potential of your high-speed memory cards with the RDF8 USB 3.0 multi-card reader. We take a quick look at the Transcend RDF8 USB 3.0 memory card reader and put it to the test with a UHS-1 speed rated 32GB SDHC card. Read on to find out how the Transcend RDF8 performs and what issues, if any, that we ran into!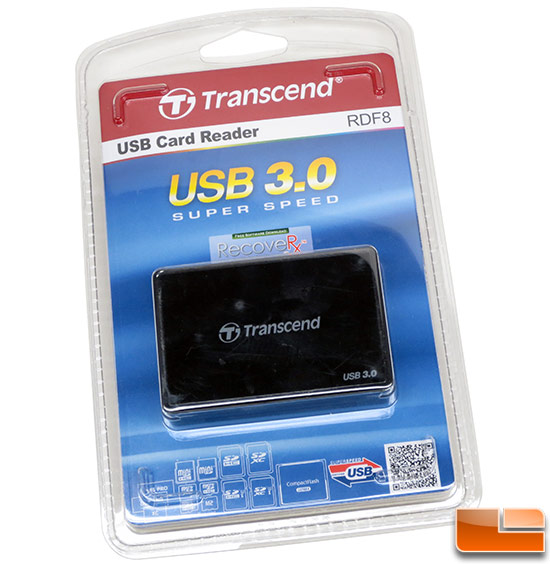 By plugging in the Transcend RDF8 USB 3.0 Memory Card Reader into one of the available USB 3.0 ports on the ASUS UX31A we found performance increased nicely. The sequential read and write speeds jumped up to 81MB/s and 45MB/s, respectively. Speed aside it also supports other memory card formats that we previously couldn't do, so you get more than just a speed boost!
Article Title: Transcend USB 3.0 Memory Card Reader Review
Article URL: http://www.legitreviews.com/article/2152/1/
Pricing At Time of Print: $15.99 shipped