Spring Storm Preparedness - A Look At Energizer & Maglite LED Flashlights
This year, the first day of spring fell on March 20th, and for those in the Midwest that means that Tornado season has started. The season has started off slow so far, but dozens of tornadoes have already touched down and more are surely coming. It was around this time that we realized that we have prepared our computers for a power outage, but we weren't prepped for a long term power outage. Read on as we take a look at some LED lights that are perfect for emergencies.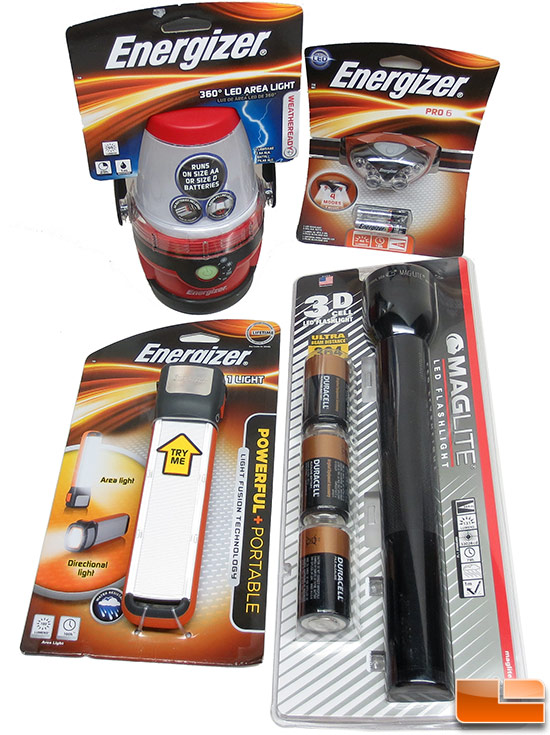 To light up a small room we turned to Energizer and the Weatheready 360 Degree LED Area Lantern that runs $16.88 shipped. Not a bad price for a three-mode, waterproof four-LED lantern that comes with three Energizer Max Alkaline AA batteries! It can also run on three D batteries, which is nice as in an emergency who knows what batteries you'll be able to get. This lantern has three lighting modes; 55-lumen white high, 28-lumen white low, and an amber nightlight...
Article Title: Spring Storm Preparedness - A Look At Energizer & Maglite LED Flashlights
Article URL: http://legitreviews.com/article/2180/1/
Pricing At Time of Print: $16.88 Shipped for the Energizer LED 360 Degree Area Lantern