NVIDIA GeForce GTX 770 Reviewed in 2-Way SLI and NVIDIA Surround
Gamers want the ability to play any PC game with buttery smooth frame rates. If you are gaming at 1920x1080, that really isn't that tough to accomplish with most high-end discrete graphics cards. Those that are gaming at Ultra HD or 4K resolutions have a much harder time getting the smooth frame rates at the image quality settings they would like. Read on to see if running a pair of NVIDIA GeForce GTX 770 video cards in 2-way SLI is the answer!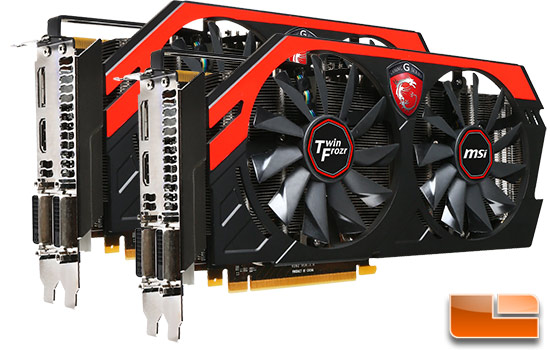 The performance of the NVIDIA GeForce GTX 770 2-way SLI setup was very impressive. We had a perfect game experience on our 30-inch panel and was able to crank up all the image quality settings and play at 2560x1600 with no issues at all. If you are gaming at 2560x1600 or on a 4K monitor we can easily recommend a setup like this...
Article Title: NVIDIA GeForce GTX 770 Reviewed in 2-way SLI and Surround
Article URL: http://www.legitreviews.com/article/2210/1/
Pricing at Time of Print: $399.99 per card