Corsair Voyager Air Wireless Mobile Drive Review
Corsair's Voyager Air is the first wireless all-in-one mobile drive, home network attached storage, USB drive, and wireless hub. This gadget is supposed to provide easy access to media from network-enabled smart TVs, Blu-ray players, game consoles, DVRs, and streaming media boxes. Read on to see what we've found out about this drive!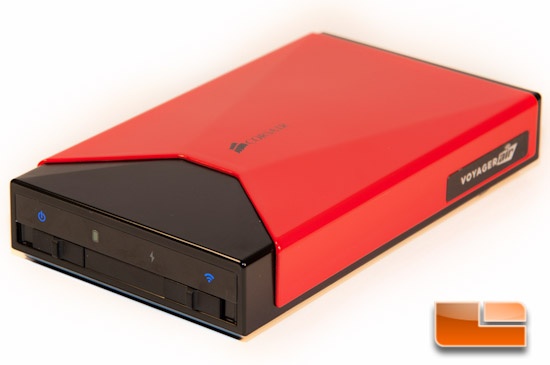 Corsair's Voyager Air is a sleek wireless media sharing device that I feel nailed this concept down quite nicely. The product itself is quite stylish, while the software is fairly easy to use. Holding a 6200 mAh battery and having a rating of 7 hours of HD streaming, I found this number to be fairly accurate. I was pleased to see that Corsair included a car adapter, which will help ensure you don't run out of a charge while on the road. The other included accessories and pouch were also great.
Article Title: Corsair Voyager Air Wireless Mobile Drive Review
Article Title: http://www.legitreviews.com/article/2208/1/
Pricing At Time of Print: $149.99 Shipped for 500GB