Anker Astro Slim2 4500mAh Power Bank Review
Are you tired of your phone's battery dying during the middle of the day, and finding an outlet can possibly be a chore? Does your tablet need some extra juice to get through the day? Well, Anker is at it again; releasing their newest slim line power bank, named the Astro Slim2. Read on to find out what we thought of this 4500mAh external battery!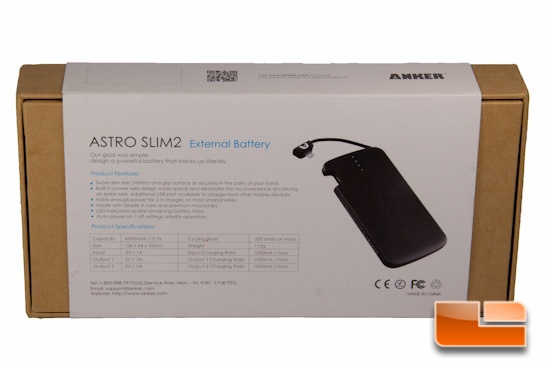 Anker is a company that knows and understands power banks and power solutions. The Astro Slim2 is a great example of Anker's work and ability to help you with your power needs throughout the day. This power bank is a very smart not only in design, but also in function. The integrated Micro USB cable is an extremely nice touch, as it helps keep annoying wires out of the way when recharging devices (namely your phone). The dual recharging ports are a great added feature for those who may carry around two phones, such as myself, or those who want to help a friend out in need...

Article Title: Anker Astro Slim2 4500mAh Power Bank Review
Article URL: http://www.legitreviews.com/article/2219/1/
Pricing At Time of Print: $27.99 Shipped