Icy Dock MB882SP and MB982IP Hard Drive Converter Reviews
Turn your 2.5" SATA and SSD hard drive into a standard 3.5" SATA drive in minutes with the ICY DOCK MB882SP-1S-1B. With universal mounting holes, the ICY DOCK MB882SP-1S-1B will fit into most common PC cases, 3.5" HDD duplicator, 3.5" SATA HDD enclosure, mobile rack, and backplane modules, without the need for any attachments for the 2.5" drives. Read on to find out if a converter like this is right for you.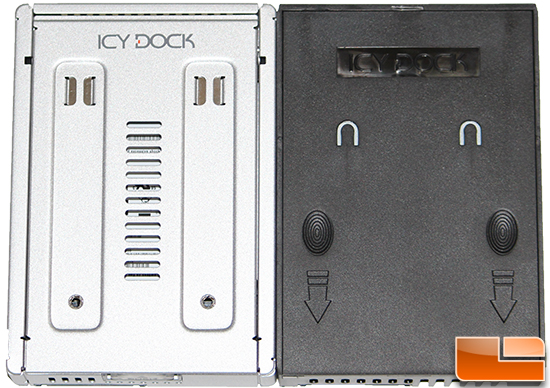 If you have hardware that doesn't support 2.5" hard drives and would like to step up to a SSD or one of the new hybrid 2.5" hard drives, you have a few choices. One option is to get a bracket to install the 2.5" drive into a 3.5" drive bay. However, that is often times not a good option, Icy Dock has shown us a better way to convert 2.5" drives into the 3.5" form factor. Using either of their converter enclosures will allow you to use a 2.5" drive in a 3.5" drive bay, a NAS, server, external hard drive enclosure or virtually any device that uses 3.5" hard drives.
Article Title: Icy Dock MB882SP and MB982IP Hard Drive Converter Reviews
Article URL: http://www.legitreviews.com/article/2214/1/
Pricing At Time of Print: Varies