Sandisk Extreme microSDXC UHS-I 64GB Memory Card Review
The SanDisk Extreme microSDXC UHS-I memory card series are said to be the perfect companion for your smartphone, tablet and cameras. With read speeds of up to 80MB/s and write speeds of up to 50 MB/s the 64GB card also just happens to be the fastest 64GB microSDXC card available. Read on to see how this memory card performs when we test it out on a PC with a USB 3.0 card reader and on our Samsung Galaxy S4 smartphone!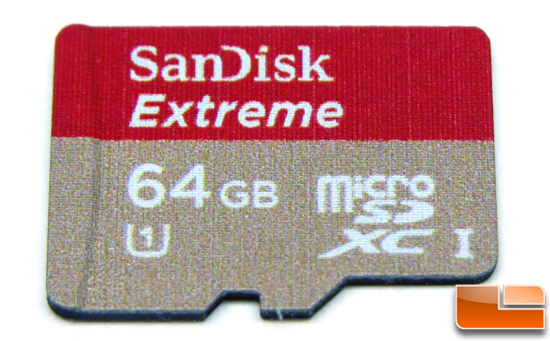 At the end of the day the SanDisk 64GB Extreme microSDXC memory card was found to be to be the fastest 64GB microSDXC card that we have ever tested and is ready for the future. If you want a memory card that can handle cameras with continuous burst mode and deliver Full HD5 and even 4K HD video recording and playback, look no further. We just need more smartphones and tablets than can fully utilize all this memory bandwidth...

Article Title: Sandisk Extreme microSDXC UHS-I 64GB Memory Card Review
Article URL: http://www.legitreviews.com/article/2232/1/
Pricing At Time of Print: $102.22 Shipped