Google Nexus 7 Second Generation 2013 Tablet Review
We ran out and purchased the 2013 Nexus 7 from Best Buy on July 26th and have been using it daily since we picked it up from the store. There are tons of Nexus 7 reviews already online, but we wanted to spend a few days actually using it rather than staying up all night and just posting up a 'quickie' on a product that we never really used. Read on to see what we think and how it performs against the original!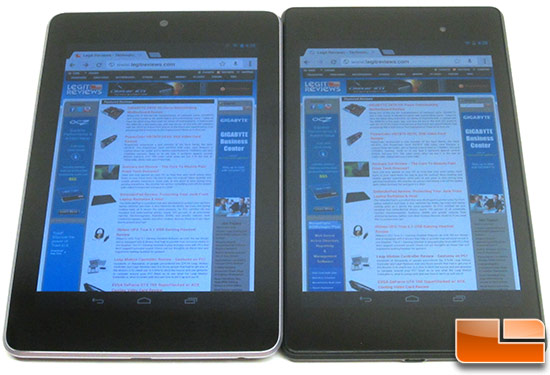 If you liked the original Google Nexus 7, you are going to fall in love with the new Google Nexus 7! The Google and ASUS partnership once again pulled it off and have married together some great hardware and software in this 7-inch tablet. The improvements were across the board too, so you get a much more refined user experience. At the end of the day it really all boils down to the user experience and that is stellar on this particular tablet...
Article Title: Google Nexus 7 Second Generation 2013 Tablet Review
Article URL: http://www.legitreviews.com/article/2248/1/
Pricing At Time of Print: $229 shipped