ASUS's AGEIA PhysX P1 Card (PPU)
Today Legit Reviews has the ASUS PhysX P1 card on the test bench, which adopted Ageia's all-new PhysX Processing Unit (PPU) that hopes to take gamers to a completely new level of video realism. Read on and see what the card does, how much power it consumes, what games will be supported, and our general thoughts on a PPU.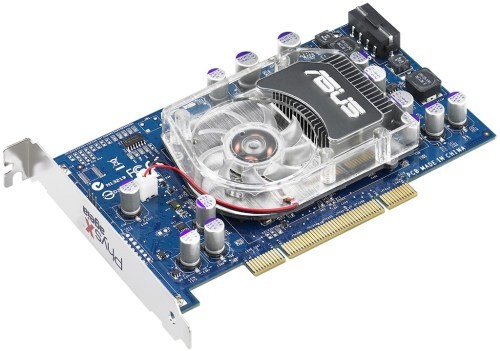 Many of the features found on the AGEIA PhysX core architecture are still a mystery to many of us. The PhysX is said to have "dozens" of fully independent cores, which makes sense if the card has 20 giga-instructions per second (20 GIPS) like AGEIA told us. To sum the architecture up we know that PhysX cards consist of a PhysX PPU with a 125 million transistor chip built on TSMC's 130nm process that is connected over a high bandwidth bus to 128MB GDDR3 memory.
Article Title:
ASUS's AGEIA PhysX P1 Card