While entering in the doors of The World Series of Video Games we walked right into the booth of ATI and saw some Conroe systems up and running with Intel E6700 processors. We sat down with the builder of one of those systems and see what All American Computer has to say about their PureXS Conroe PC systems.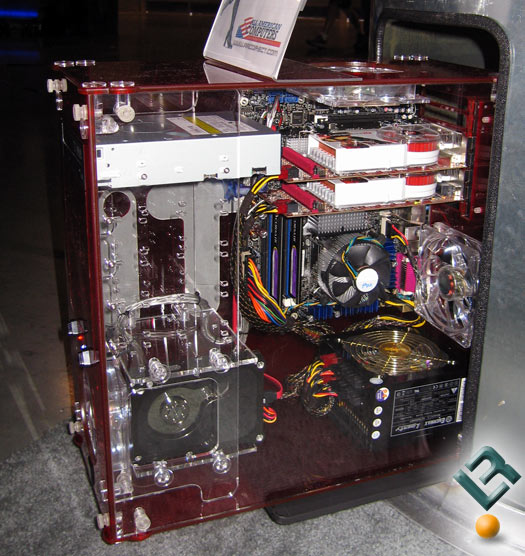 "LR -- With Intel's next generation processor coming out, Core 2 Duo, what are your thoughts on the gaming industry? Should we expecting a busy summer or should buyers wait for Vista to launch in 2007.

AAC -- That is a hard question to answer. Conroe is going to be something special. Between it and AM2 there will be many new products available. If I was buying now I would definitely make sure the system I build is ready for Vista. But I am expecting this to be pretty busy once people see the new processor (Core 2 Duo)."
Article Title:
AAC On Their PureXS Conroe Powered Gaming PC