Razorbacx wrote:Just curious, what are your thoughts about the Fan Housing possibly interfering with other components within your system?
My thoughts on it possibly interfering? It does...
When using a full size video card on an Intel D975XBX motherboard the video card and metal clip on the Dominator Airflow make contact... metal touching components with power running though them normally isn't a good thing!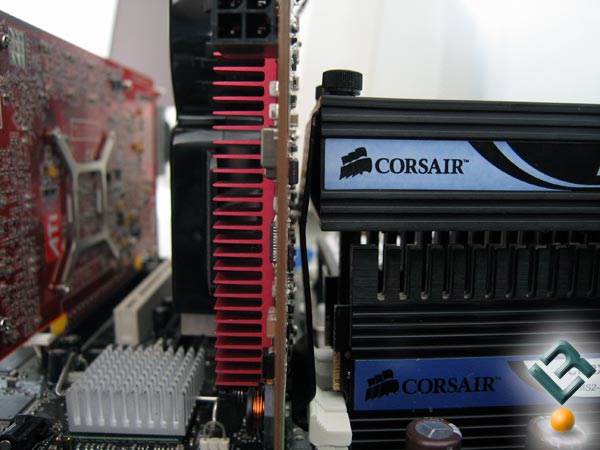 When using a large fan like the Zalman shown below the Airflow wont seat over all four banks correctly. This picture was taken on the DFI NF590SLI board for AMD AM2 processors.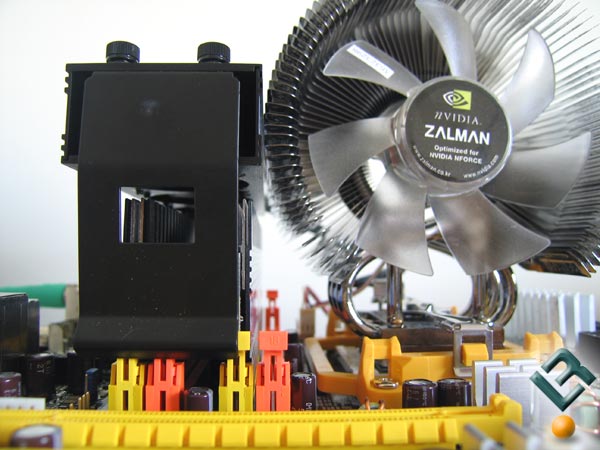 As you can tell i already had the pictures taken before you asked this and I have been working with Corsair to help develop a list of boards that might have issues in conjunction with the Airflow unit.