Legit Reviews has been briefed by Corsair on the new Dominator series and today brings a number of the presentation slides to give you a better understanding of what this new high performance memory line is all about. We also get a chance to interview John Beekly and ask him some more questions to dig a little deeper. Sit back, relax and enjoy this fine read!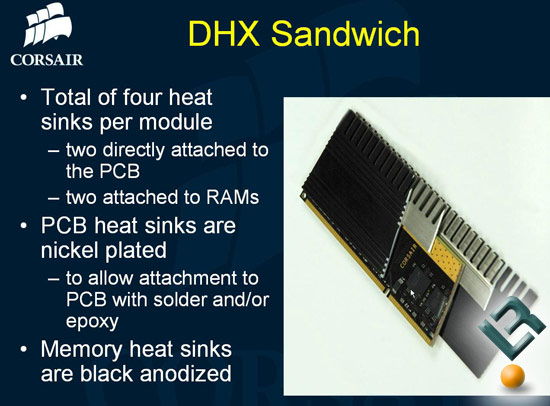 LR: Some of our readers are having sticker shock when it comes to the Twin2X048-8888C4DF memory kit, which is priced at $650 MSRP. Can you explain to our readers why such high pricing for your new flagship series?

John: Flagship parts are generally very difficult to produce, it takes extraordinary effort to build them. First, there is lots of engineering time spent developing the necessary RAM screens, then lots of laborious RAM screening that goes into each module. There are inventory issues also - if, say, only 5% of the very expensive RAMs you just bought will yield the flagship part, you need to figure out what to do with the other 95% of the RAMs you just paid extra for. So, a lot of the screening and fallout costs get built into the top-end part.
Article Title: Corsair DHX Technology 'Dominator' Overview and Interview
Article URL:
http://legitreviews.com/article/383/1/