So I just got my fx-60 and my zalman cnps9700 set up in my computer today. I'm not posistive what version of bios my mobo is running so I want to make sure everything looks right with cpu-z and everest and my temperatures being close to idle when I took the picture possible a little higher since I had just run 3dmark05 once through.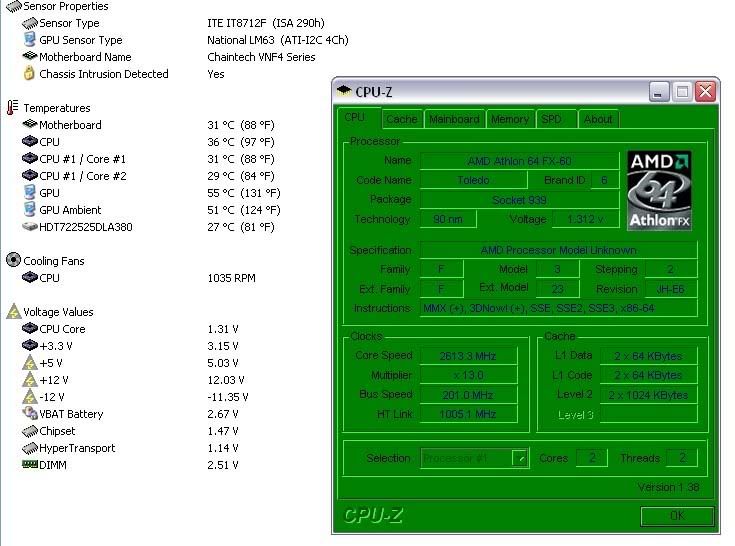 I am going to go for an oc to 3.0ghz with the multiplier first if possible I think and then if need be try boosting the fsb but my ram is already screwy at 333 of my 400 fsb.
I would love the feedback I have seen the thread on the fx-60 overclock by apop, and will use it as a reference along with some other sites, i'm just hoping my temps look good and my cores both appearing. It shows 2 cores/2 threads in cpuz but doesn't let me select processors like it used to in older versions so I was wondering if they changed it for multi proccessor computers now too?
* that is everest in the background showing my temps and such.
currently my temps according to everest are cpu-30 C, core 1 - 30 C, core 2 26C