I was just playing around with the eVGA 680i SLI and the Intel Core 2 Duo E6300 and got a pretty decent overclock on the E6300 that I thought I'd share...
I was able to hit 489.4MHz FSB with 100% stability... Was able to run double super pi and all that good stuff.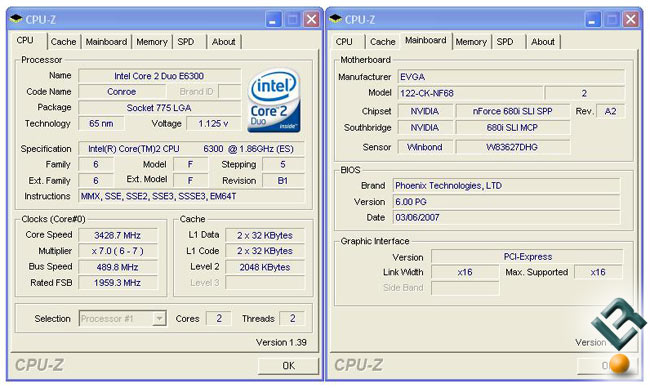 The complete max was 491.9MHz, which isn't too shabby. This is close to the 500MHz FSB mark, which is crazy fast.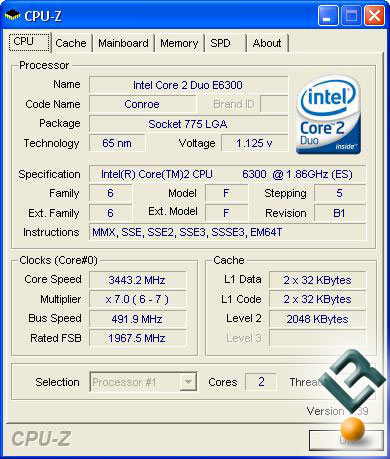 Just thought I'd share and these are CPU-Z verified
here
.