Ok, just for the fact I can't get this out of my head. I'm going to make a cube case, I started this once already with CUBErt but the way I was heading with it nothing for new hardware would fit. So I shoved him in the corner, but he'll be back in the future I'm thinking NAS, but I digress.
So what I have in mind is taking 2 mid towers, hack them up and turn them into a cube the size I want. I picked the name Riddle Box due to the fact that I have a vague idea of where I'm going with it, but where she ends up who knows (I don't).
So were I'm at currently.
The victim, 2 of these guys. Generic case of some kind. Had a couple in the junk pile here at work doing nothing but taking up space.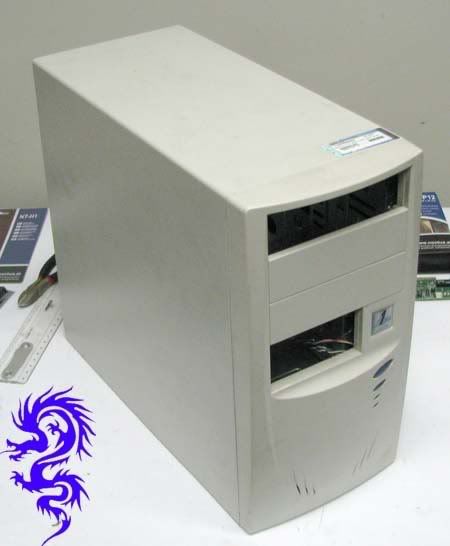 naked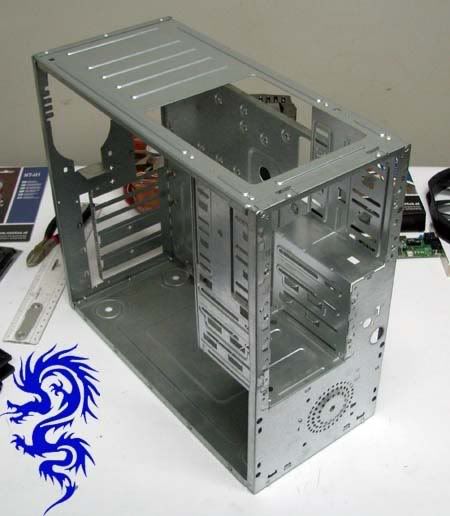 The theory. remove all the drive bays, shorten height by 1.5" on both cases, depth of both cases by a 1", and shorten the width of case 2 by 2.5". Thus resulting in a case that is roughly a 13" cube. The drive bays will be then put back in place but turned 90* so the mobo will lay flat, but the drives will still be in the right orientation, all said and done will have room for 3 5.25" devices and 6 hard drives in the lower half. Full size ATX in the top half. I
should
still have room for a dual loop with 240 rad, and pump.