After hearing today's crude oil price ($41.55 a barrel) I dug around on the net for oil prices. I just ran across this nifty little chart and i find it very interesting.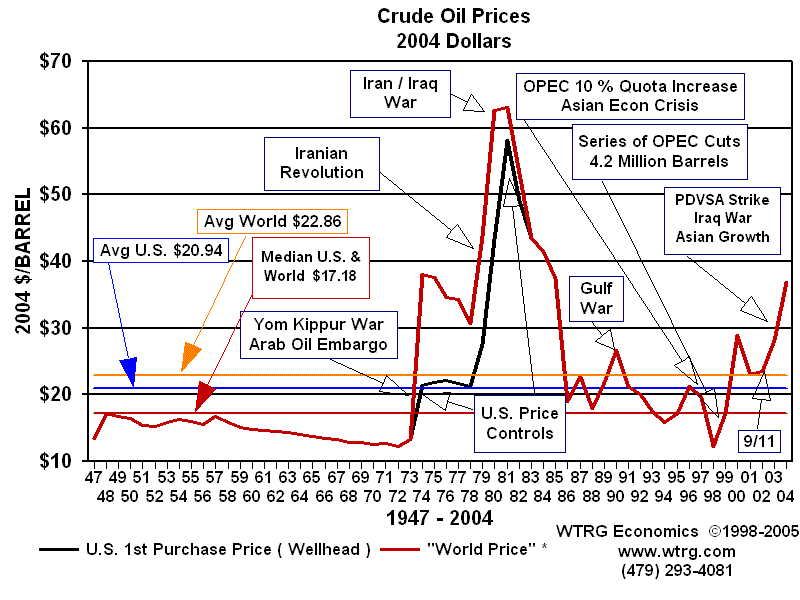 I know back in 1998/1999 oil was at an all time low. I was paying 68 cents a gallon for weeks on end here in the midwest, but OPEC wanted more money.
OPEC cut production and raised prices at the same time... Doesn't make much sense for the entire world, but does for the money hungry people behind the scenes.
The whole Iraq conflict wont reduce oil prices... It's OPEC this time around causing the issues.