GIGABYTE GA-X58-USB3 Motherboard Review
Are you trying to build a great performing Intel X58 system? Are you trying to do it on a budget? GIGABYTE may just have the board that you are looking for! The GIGABYTE GA-X58-USB3 retails for only $179.99 and if it lives up to the GIGABYTE name, you know it is going to offer up some great performance! Read on to see how it performs in our battery of tests and see if we can get some extra performance by overclocking our Intel Core I7 950 with this "budget" board!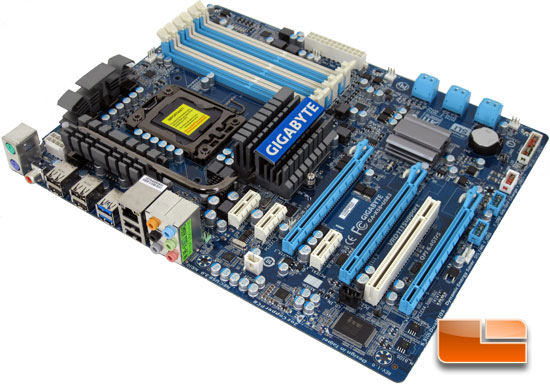 Whether it performs like it or not, the GIGABYTE GA-X58-USB3 is a low cost board aimed at the budget conscience consumer. Let's face it, that is a fact that the majority of us users out there today are faced with. Everybody is looking to get the best bang for their buck. For those looking at the Intel X58 spectrum of components, motherboards with the Intel X58 chipset aren't exactly the lowest cost component out there. Many believe that you get what you pay for, that's not always the case though. The GIGABYTE GA-X58-USB3 gives you more than what you pay for...
Article Title: GIGABYTE GA-X58-USB3 Motherboard Review
Article URL: http://legitreviews.com/article/1471/1/
Pricing At Time of Print: $179.99 shipped