Well Yesterday I started having some issues on my personal notebook... Today it became so bad that I couldn't use Outlook or even delete items off the desktop. I have never dropped or spilt anything on this notebook and the hard drive is exactly one year old. I powered the system down for several hours and when I turned it back on I see this screen.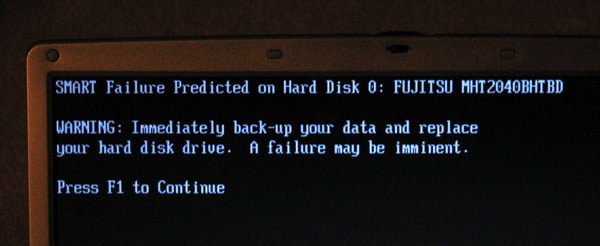 The hard drive is a Fujitsu MHT2040BHTBD model.
Several reviews were on there and a number of other mission critical items.
Can't win them all...