Ok, you need to paint a complex part, and you don't want to rattle can the part due to over spray. Well you have an option available to you.
Stuff needed:
- Bucket big enough to hold the part completely.
- Oil base paint in the color you want.
Step 1:
Fill the bucket with enough water to cover the part with out touching the bottom of the bucket. Then pour the paint in slowly. what do you know paint floats! pour enough in to cover the surface of the water.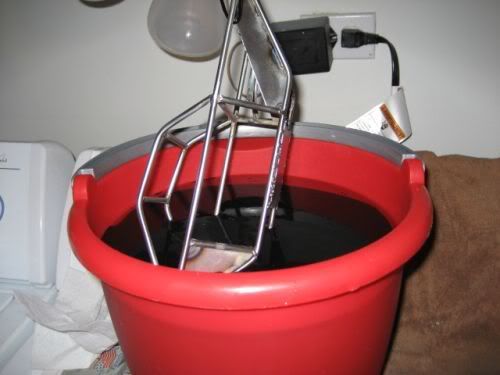 Step 2:
hang your part on some thin wire, This will also be used to hang the part to dry, so make it so you can hold the part for dipping and hang drying.
Lower the part into the bucket, since the paint hits the part first, the part is covered before it hits the water, thus water wont mess up the paint or make the part rust.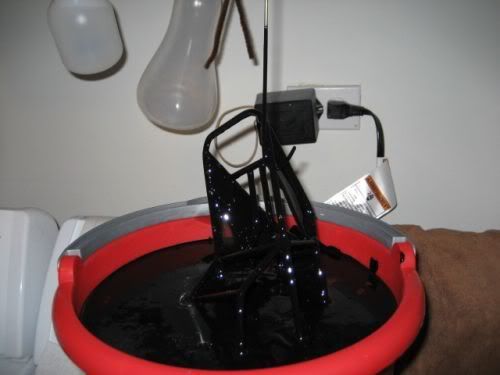 Step3:
Pull the part out slowly.
Step4:
Hang dry.
You could spend the time to skim the paint back off the water but its cheap compared to the time it would take to salvage it.
Image credit goes to jetboat on rccrawler.com, I just elaborated a little on his brief how to, it works rather well. This is a technic that is used in an industrial setting prior to powder coating.