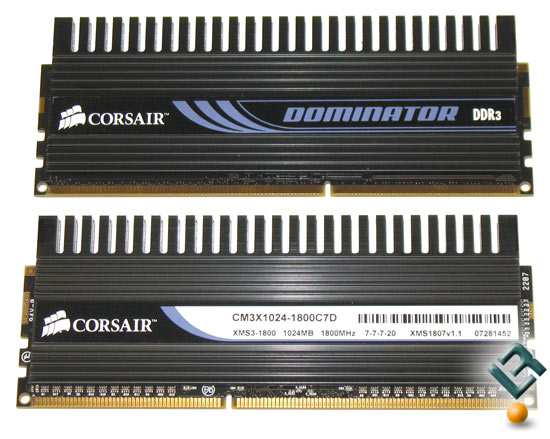 Been playing around with the above kit of memory from Corsair... So far so good.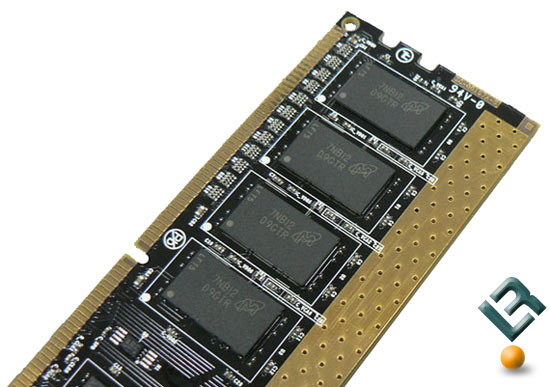 The IC's on these modules are Micron D9GTR, which are proving to be great overclockers.
STOCK SETTINGS: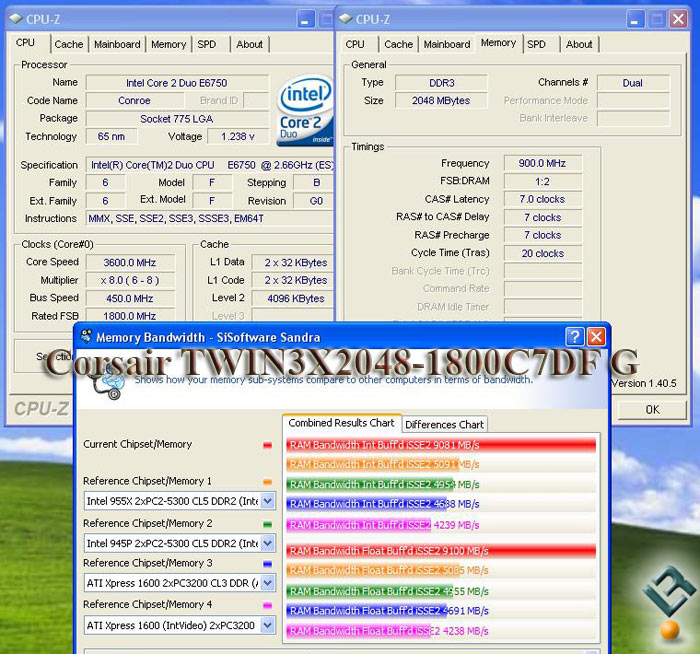 Overclocked to 1880MHz at 7-7-7-20 2T w/ 2.0V: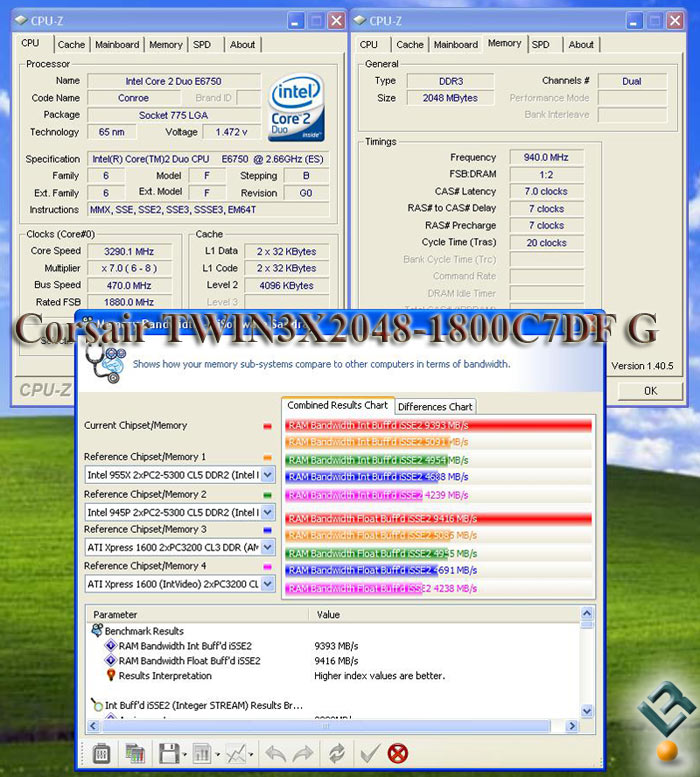 Overclocked to 1920MHz at 8-8-8-21 2T w/ 2.0V: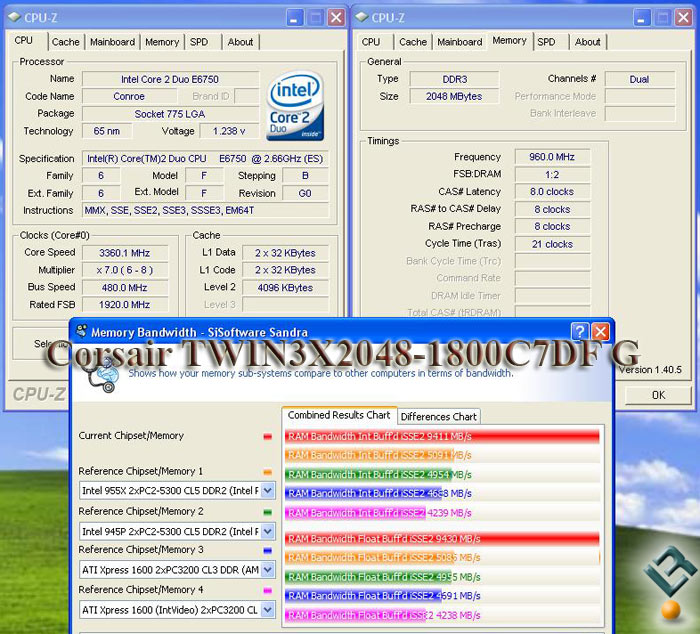 Just been overclocking it for a couple hours and have reached 1880MHz, which is an 80MHz boost over the stock 1800MHz. The timings are 7-7-7-20 2T at 2.0V and it needs the voltage as if you drop it to 1.9V the system won't boot. The Command Rate also can't be lowered to 1T at 1800MHz with CL7 timings... more to come later after I get a chance to play around with it some more. I am happy to see my Intel E6750 hitting these high FSB clock frequencies.