Samsung is showing a 102" (more than 2.5 meters) Plasma Display with a "Full HD" resolution of 1920x1080 pixels. The contrast ratio was an amazing 2,000 to 1!!!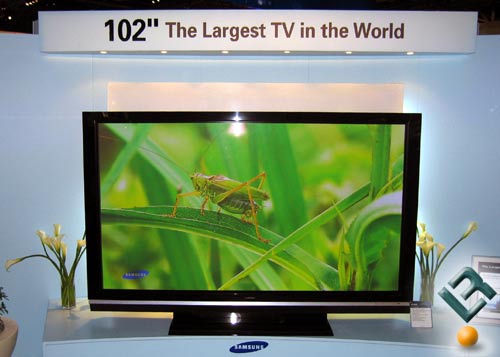 The 102-in. panel was fabricated from a 102-in. diagonal glass substrate, from which four 50-inch panels can be cut out. Although 42 in. is considered an industry-standard size, Samsung SDI is focusing on 50-in. to 60-in. panels as well, according to a Samsung SDI spokesperson.
Samsung SDI intends to invest about 30 billion won to begin producing large size 80 and 102 in. panels this half of 2005. The company expects these panels to find use in public displays and businesses.