Getting Fat & Lazy from sitting and gaming? Here is the latest fad that can combine physical activity and gaming.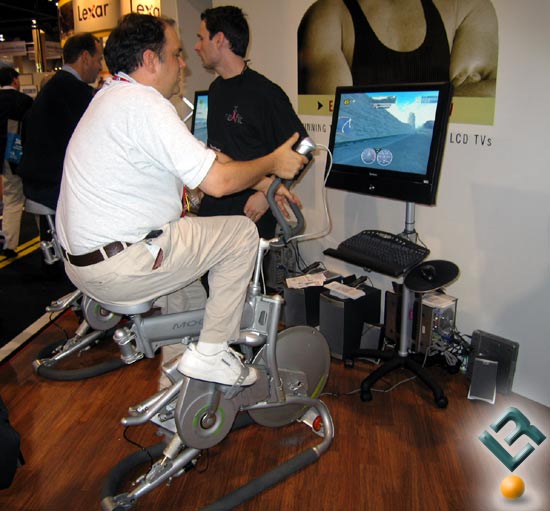 NeXfit, the makers of the bike, have combined a high-quality home fitness bike with a PC game controller, letting you control the game with the bike itself.
The model in the above image is the
BK-A6
, which you can buy today for $2,499.99!!