My MS Comfort keyboard is in the process of crapping out on me. Random keys just decide to stop working. I went into Best Buy, Target and Office Depot the other day looking for a cheap wired USB keyboard. None of the stores had anything that remotely interested me. The cheapest keyboard they had that didn't suck was the Logitech G110 and I refuse to spend that much on a keyboard.
Yesterday while out and about I decided to stop by Fry's and just walk in, grab a keyboard, and leave. Didn't really work out that way...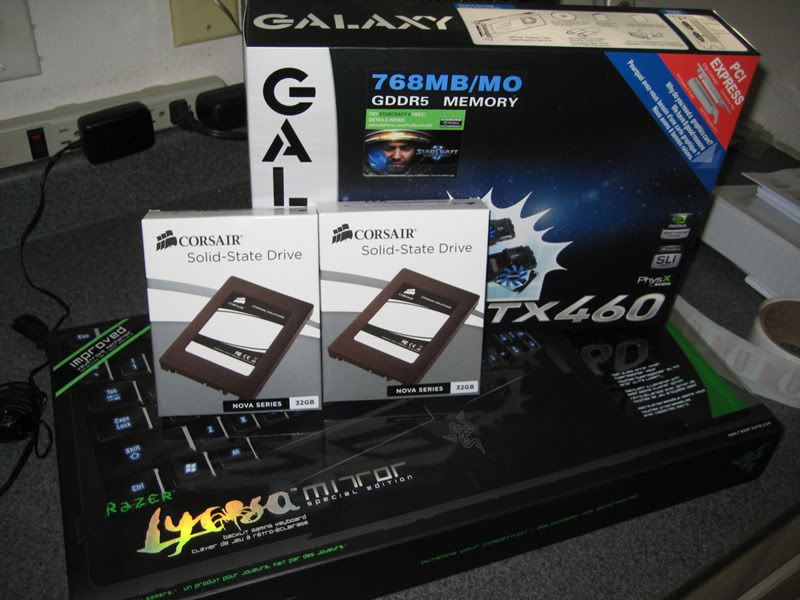 The drives were $60 a piece after a $20 MIR and the video card was $109 after a $30 MIR. I guess the good news is I found a keyboard.