Since the AMD Athlon 64 X2 dual-core processor 6400+ Black Edition is said to be the last speed improvement on the Athlon series we take a look at five years worth of Athlon processors to see how far performance has come using the latest benchmark utilities. Read on as LR starts with the Athlon XP 1800+ and five other Athlon processors to see how the processors fair.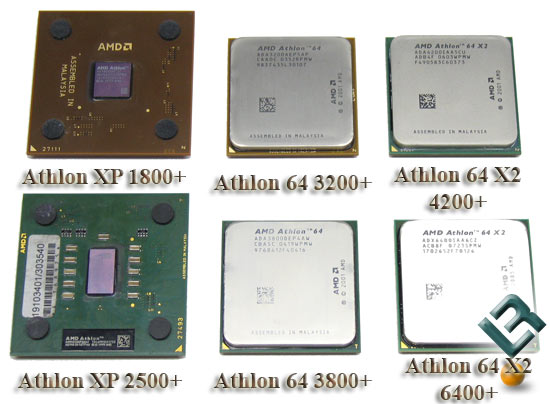 After going back five years and looking at the performance of the Athlon XP 1800+, it is amazing to see how far we have come in just five years. A good number of our readers still have Athlon XP systems in use and this article was a great opportunity to show them what they are missing out on as none of the major hardware review sites include these processor in updated performance charts any longer. To be honest, I was surprised how well the Athlon XP system did and that it made it through days of torture testing even though many of those parts have been used in nearly four years!
Article Title: A Look Back At The AMD Athlon Processor Series
Article URL: http://legitreviews.com/article/554/1/
DIGG URL: http://digg.com/hardware/A_Look_Back_At ... or_Series/
Please Remember to DIGG it if you DUGG it!