NVIDIA GeForce GTX 275 Versus ATI Radeon HD 4890
AMD and NVIDIA usually do not launch graphics cards on the same day, but today is a new day and that is exactly what has happened. AMD is announcing the Radeon HD 4890 graphics card, which is powered RV790 GPU and arch rival NVIDIA is releasing the GeForce GTX 275 graphics card.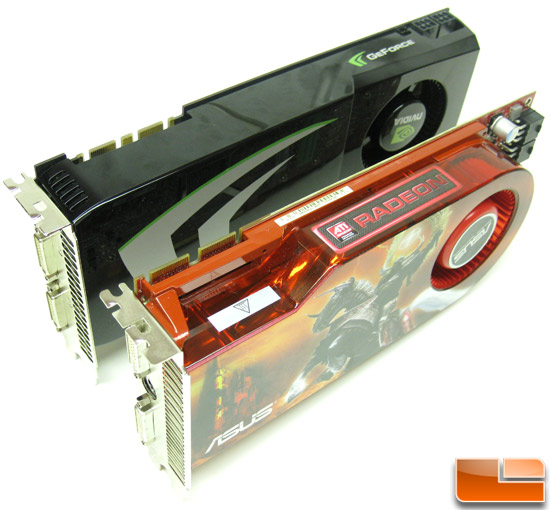 Both the Radeon HD 4890 and the GeForce GTX 275 are great graphics cards that are clearly better than the previous generation cards that they have replaced. The price versus performance value is high on both of these cards and for someone that has ~$250 to spend you'll find that you can't go wrong with either card.
Article Title: NVIDIA GeForce GTX 275 Versus ATI Radeon HD 4890
Article URL: http://legitreviews.com/article/944/1/
DIGG: http://digg.com/hardware/NVIDIA_GeForce ... 0_New_GPUS