MSI 790FX-GD70 Socket AM3 Motherboard Review
MSI brings an AM3 socket motherboard to the table that is suppose to be their flagship. Will it be a board that will rival other makers in performance and overclocking? That is what we intend to find out as we look at the MSI 790FX-GD70 motherboard!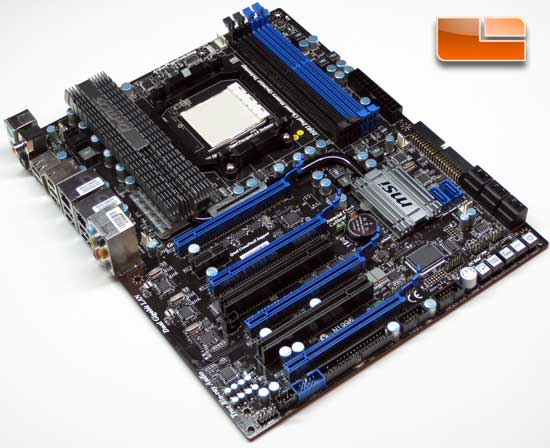 We have the opportunity to look at another AMD Socket AM3 motherboard in our review today. This one is the 790FX-GD70 from MSI and it is poised to be the flagship motherboard of the AM3 lineup for MSI. MSI has been around for quite some time, and so it is no stranger to competing in the motherboard business. This board sports the 790FX/SB750 combination of chipsets, so it is the best that you can get now in the AM3 scene. It also has a total of four X16 PCIE slots, so it is ready for a multi-GPU setup to take gaming to its graphical extremes.

Article Title: MSI 790FX-GD70 Socket AM3 Motherboard Review
Article URL: http://legitreviews.com/article/1004/1/
Pricing at Time of Print: $179.99 at Newegg