ASUS My Cinema EHD3-100 Dual Hybrid TV Card Review
Don't have a TiVo? Cable DVR just doesn't cut it? Is the ASUS My Cinema-EHD3-100 card your answer? The ability to watch and record both digital (ATSC/QAM) and analog (NTSC) TV channels at the same time, along with an embedded MPEG2 hardware encoder on the card to reduce CPU load while recording, all add up to an attractive package.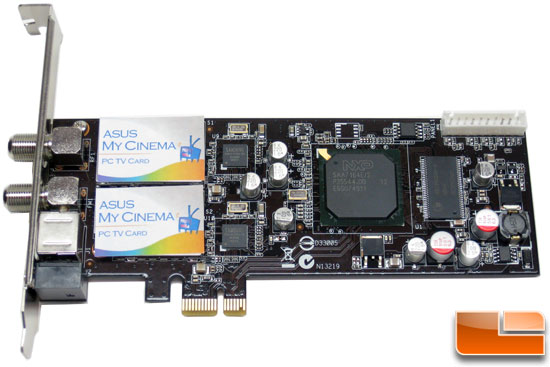 After having used the ASUS My Cinema EHD3-100 exclusively for a couple weeks vs. my TiVo DVR it is my belief that this product brings the HTPC market much closer to where it needs to be for mainstream usage. Part of this belief however is based on the way in which Vista Windows Media Center is able to leverage the card, and not based on the software provided by ASUS. If Media Center did not exist and the ASUS application was my only avenue, my experience would not have been near as smooth or enjoyable. For those looking for a complete HTPC setup to add to their existing Vista installation, The ASUS My Cinema EHD3-100 Dual Hybrid TV Card does deliver...
Article Title: ASUS My Cinema EHD3-100 Dual Hybrid TV Card Review
Article URL: http://www.legitreviews.com/article/1017/1/