Interview: Chris Morley on Maingear's Shift PC
MAINGEAR recently launched the Shift computer series with the goal of bucking the trend of plastic, bloated, commodity PCs. Shift's aluminum skin provides clean, elegant lines while housing a tank-like steel skeleton. Will Shift be enough to change things in the industry? Read on as we talk with the CTO of Maingear to see what they are up to!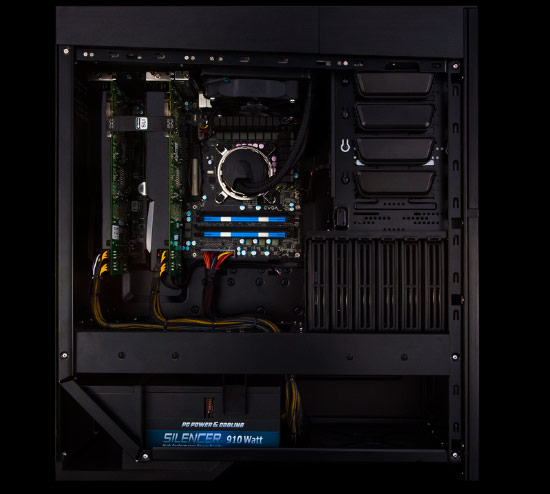 Lifetime service is a huge commitment and a bold service offering, yet refreshing for this industry. Tell us how this idea evolved.

Well, we just figure we'll be happy to talk to our customers as long as they want to talk to us! We're willing to stand by the systems we build. We know that people will eventually replace their system. So the lifetime of the system will probably be five years, max. Are we willing to give free tech support over the phone and stand by our labor for that long? Absolutely. The hardware warranties available are at one and three years. And since we use high quality components from well-known vendors, sometimes some of these components may carry their own lifetime warranty independent of ours!
Article Title: Interview: Chris Morley on Maingear's Shift PC
Article URL: http://www.legitreviews.com/article/1124/1/