HIS Radeon HD5750 iCooler IV Video Card Benchmarking
The HIS Radeon HD 5750 graphics card features a dual slot GPU cooler called the iCooler IV. This cooling system moves a massive amount of cool air from the central cooler to cool down the internal fins directly. Heat from the 5750 GPU can rapidly transfer to internal fins that extend under the cooler. Read on to see if the fan performs better than others found in this series!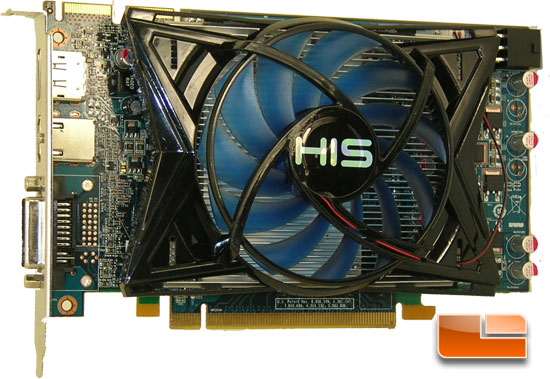 Pulling the cooler off of the HIS Radeon HD5750 iCooler IV video card you can see that is made solely out of aluminum. In the current times of heatpipes and even the common use of copper for heat dissipation I was a bit surprised to see an aluminum heat sink on a non-reference card. According to HIS the iCooler IV is designed for faster transfer of the heat out of the gpu. The noise level of the iCooler IV is rated for under 30dB's. We will check out how well the iCooler IV works in a bit. First, let's take a look at all the goodies you get with your purchase.

Article Title: HIS Radeon HD5750 iCooler IV Video Card Benchmarking
Article URL: http://www.legitreviews.com/article/1155/1/
Pricing At Time of Print:$138.99 shipped