Watching The 2010 Masters Tournament in 3D with NVIDIA 3D Vision
The 2010 Masters Tournament starts on April 8 and for the first time, viewers around the globe will be able to enjoy 3D coverage of The Masters Tournament online if you have the right hardware. Legit Reviews has all the 3D tech needed to watch, and watch is exactly what we did! Read on to see what we think of our first 3D streaming sports experience!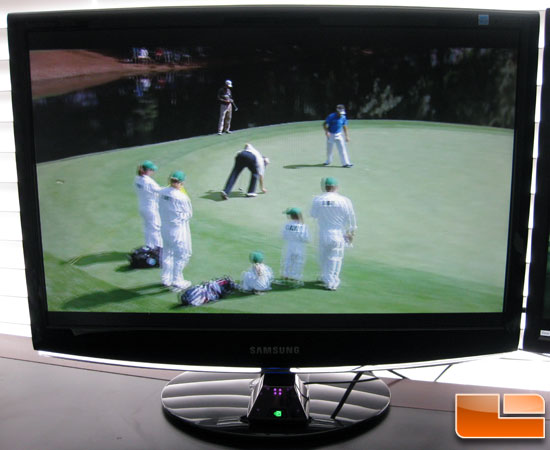 It's a shame we can't show you how good it really looks, but watching the Masters in 3D was awesome. The 3D is not as crisp as what we are used to in gaming, but for a streamed feed it looked pretty killer. Golf is fairly boring for most people to watch, but in 3D it looked beautiful and with the zip line cameras flying around, the already killer scenery looks even better and more realistic.

Article Title: Watching The 2010 Masters Tournament in 3D with NVIDIA 3D Vision
Article URL: http://www.legitreviews.com/article/1275/1/