NZXT Premium Sleeved Power Supply Cable Review
Sometimes the inside of your case is so ugly that it just needs a makeover. Why try to look through a tangle of knotted wires when you can hook yourself up with some of NZXT's new Premium Cables? Then, everyone can take a look at the inside of your "killer" case and see nothing but sexy individually sleeved cables!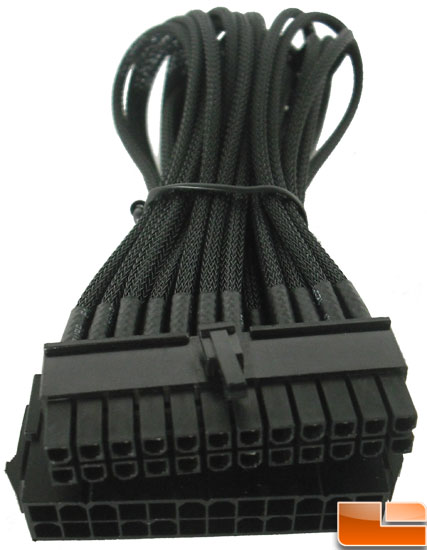 So what exactly are the NZXT Premium cables for? They are for the computer user who is very particular about the way the interior of their computer looks. Let's say, for instance, that you don't have a power supply that has all of its wires sleeved by the manufacturer and you don't want the inside of your case to look like a plate of red, yellow and black pasta. All you need to do is hide the red, yellow, and black wires somewhere in the case and attach the NZXT Premium cables to the ends that you would normally connect to your devices and connect the other end of the premium Cables to your devices. That way the colored wires are out of sight and the Black, Red, or White sleeved wires of the Premium Cable is all you see now.
Article Title: NZXT Premium Sleeved Power Supply Cable Review
Article URL: http://legitreviews.com/article/1423/1/