AMD Shows 32nm Fusion Llano APUs Running AvP
At a recent press event in Los Angeles, Legit Reviews got a a chance to take a look at an AMD development platform that was running an early revision of AMD's Llano Fusion processor. This is the first time that AMD Llano CPU's have been seen outside an AMD test lab, so it looks like they are coming along nicely. We have been told that these processors are being manufactured by GlobalFoundries and are due out in the first half of 2011.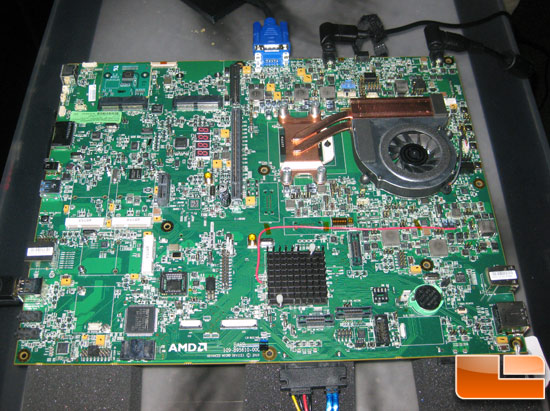 AMD invited Legit Reviews to get some personal time with their Llano platform and also invited use to a private showing of this platform. We were not told any specific clock frequencies or model numbers, but were shown the full length demo scene from of Aliens Versus Predator. We found that it was running rather smoothly with DX11 setting enabled at a screen resolution of 1280x1024. From the image above you can see the development board did not have any discrete PCIe video cards being run, so all this was being done on just the processor. It is our understanding that you will be able to run CrossFire on these new Fusion APU's, but AMD has not confirmed or denied that rumor yet...
Article Title: AMD Shows 32nm Fusion Llano APUs Running AvP
Article URL: http://www.legitreviews.com/article/1443/1/