HIS Radeon HD 6850 IceQ X Turbo 1GB Video Card Review
If you want to play the top DX11 game these days a high-end card is a must. The HIS Radeon HD 6850 Turbo with IceQ X cooling is a really nice card at a really reasonable price. This card should keep up with the other cards in its class in the performance benchmarks, but stay way cooler than most of them since it uses an aftermarket GPU cooler. We put it to the test against several other AMD Radeon HD 6850 video cards to see which comes out on top!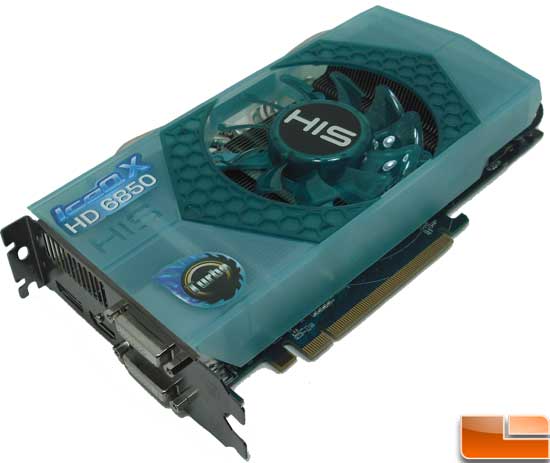 Most of the AMD Radeon HD 6850 graphics cards that I have looked at recently have been based on the reference design of the card and tended to produce a bit of heat. The HIS Radeon HD 6850 Turbo (H685QNT1GD) is actually built on a shorter length PCB coupled with the IceQ cooler to try and combat heat and give the card a killer look. With a stock 820MHz GPU clock speed 1GB of GDDR5 memory clocked at 4400MHz, the HIS Radeon HD 6850 Turbo is aimed squarely at the gaming market, and rightfully so because we as gamers demand awesome graphics, and we are only going to go out and spend our money on a high end card that we know is a proven winner and will let us squeeze every last frame rate we need and deserve out of a video card...
Article Title: HIS Radeon HD 6850 IceQ X Turbo 1GB Video Card Review
Article URL: http://www.legitreviews.com/article/1559/1/
Pricing At Time of Print: $189.99 plus shipping