Intel Pentium G620 Sandy Bridge 2.6GHz CPU Review
Did you know that on May 22, 2011 that Intel released the companies first Pentium processors that utilize the Intel 32nm Sandy Bridge architecture? The Intel Pentium processor family is comprised of three new SKUs, called the G620, G840 and G850. We have the Intel Pentium Processor G620 on the test bench to find out how this 2.6GHz dual-core processor does!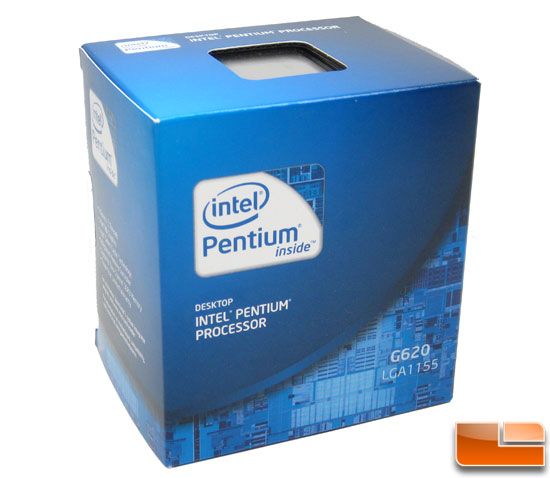 One thing that we noticed is that the Intel Pentium G620 had the same gaming performance as the Intel Core i3-2120. The Intel Core i3-2120 has a clock frequency of 3.3GHz and Hyper-Threading. With a 700MHz higher clock speed you'd expect the Intel Core i3-2120 to perform better than a Pentium G620, but that was not the case. Both the Intel Pentium G620 and Intel Core i3-2120 were found to have identical performance and that makes sense as both share Intel HD Graphics 2000 GPU's.

Article Title: Intel Pentium G620 Sandy Bridge 2.6GHz CPU Review
Article URL: http://www.legitreviews.com/article/1665/1/
Pricing At Time of Print: $73.87 Shipped