Corsair Vengeance 8GB DDR3 1600 CL9 Memory Kit Review
Corsair Vengeance DDR3 memory modules are designed with enthusiasts in mind. The kit we have today is an 8GB (2x4GB dual channel) 1600MHz memory kit which features 9-9-9-24 timings at only 1.5 Volts. Cerulean Blue aluminum heat spreaders help dissipate heat, and provide the aggressive look that you want in your gaming rig. This kit was designed for Intel Sandy Bridge processors and it will be interesting to see how it does!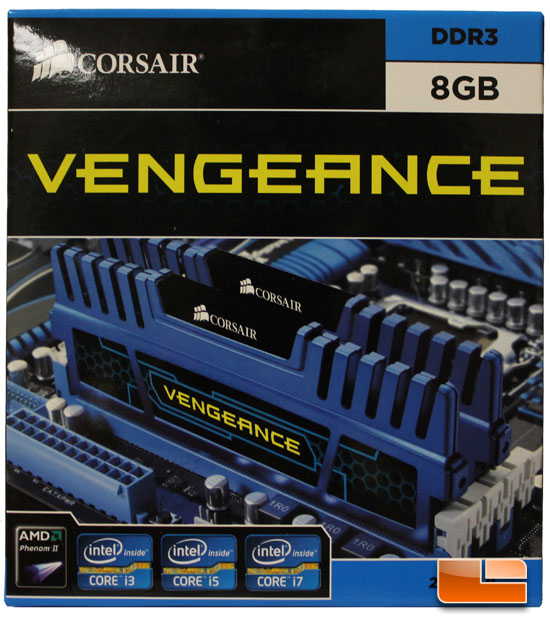 The Corsair Vengeance 8GB DDR3 1600 CL9 memory kit comes in what Corsair calls "Cerulean Blue", which Corsair claims is designed to match the color found on motherboards supporting 2nd Generation Intel Core Sandy Bridge processors. To our eyes, this particular shade of blue is only found on ASUS motherboards, although other manufacturers such as Gigabyte and MSI do offer motherboards with blue accents.
Article Title: Corsair Vengeance 8GB DDR3 1600 CL9 Memory Kit Review
Article URL: http://www.legitreviews.com/article/1740/1/
Pricing At Time of Print: $51.99 shipped