Seagate Momentus XT 750GB Hybrid Drive Review (ST750LX003)
What happens when you take a large handful of mechanical hard drive and add a pinch of solid state hardware? For Seagate, this formula produces their latest generation of Momentus XT hybrid drives that bring the capacity and price of a traditional spinning platter drive with some of the speed benefits of a solid state drive. Could this make the SSD makers nervous? Check out the article to find out.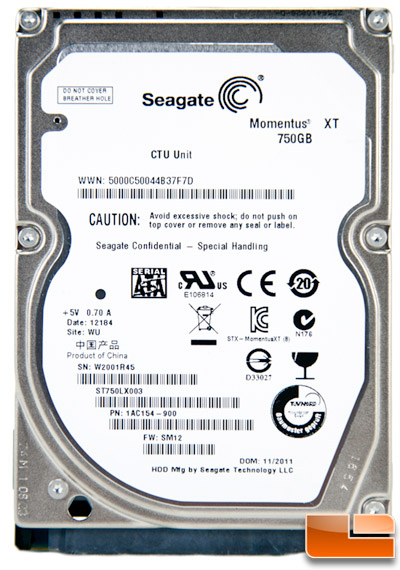 Overall, we'd certainly recommend the Momentus XT and frankly wouldn't go back to a plain old hard drive unless we were forced to. The expediency of boot and application load times are something that, once you get used to it, you can't seem to live without. Keep in mind that it may take two or three times for the Adaptive Memory Technology to decide that it should be cached and speed things up. On the down side, every operation is not SSD fast, especially if you're performing it for the first time.
Article Title: Seagate Momentus XT 750GB Hybrid Drive Review (ST750LX003)
Article URL: http://www.legitreviews.com/article/1787/1/
Pricing At Time of Print: $245 MSRP