Gigabyte Radeon HD 7770 OC Video Card Review
The Gigabyte Radeon HD 7770 OC (GV-R777OC-1GD) is a custom AMD Radeon HD 7770 video card that uses a custom PCB and GPU cooler to make it stand out from the rest. It is also factory overclocked to 1100 MHz on the core clock to ensure that it is faster than the reference design. Radeon on to see how this video card does when compared to two other Radeon HD 7770 cards on our test bench. We also overclock it further and see how the custom GPU cooler does!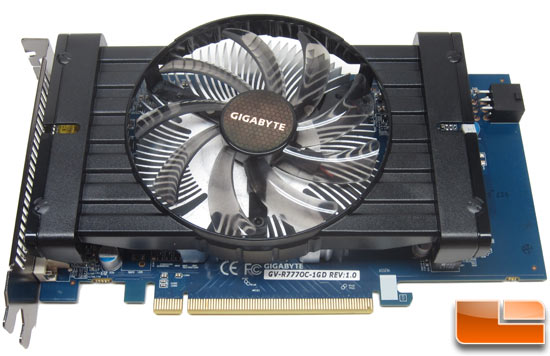 After spending a couple weeks using the Gigabyte Radeon HD 7770 OC 1GB GDDR5 video card (part number GV-R777OC-1GD) we found it to be a great little video card. We like that it is faster, quieter and cooler than the AMD Radeon HD 7770 reference card. The fact that it is also about half an inch shorter is also a plus. At the end of the day there is nothing we could find wrong with this card!
Article Title: Gigabyte Radeon HD 7770 OC Video Card Review
Article URL: http://legitreviews.com/article/1873/1/
Pricing At Time of Print: $159.99