NVIDIA GeForce GTX 680 2-Way SLI Video Card Review
We got our hands on a second NVIDIA GeForce GTX 680 graphics card, so we can see how it performs in 2-way SLI! The only thing better than one GeForce GTX 680 is running two of them together right? The focus of this article will be from the single monitor point of view, so we'll be bringing you performance numbers at 2560x1600, 1920x1080 and 1280x1024 to show you how this setup performs.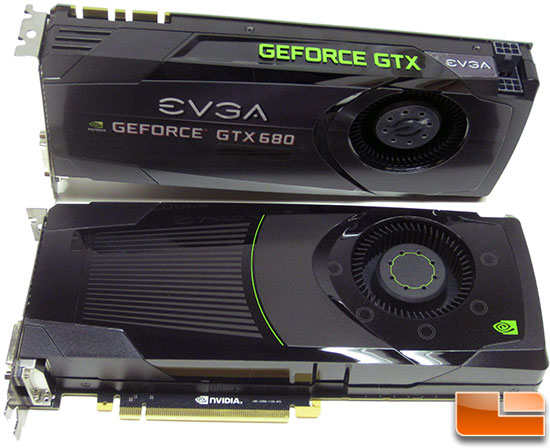 When it comes to the performance results, the NVIDIA GeForce GTX 680 performed as expected and we were impressed. Our performance numbers significantly improved and our gaming experience was better! Of the nine benchmarks that we used we found that adding a second GeForce GTX 680 for SLI improved performance on average by 64% at a resolution of 1920x1080 and 84% at 2560x1600. All of our tests showed a larger benefit from running in SLI at 2560x1600, so...
Article Title: NVIDIA GeForce GTX 680 2-Way SLI Video Card Review
Article URL: http://www.legitreviews.com/article/1891/1/