NVIDIA & EVGA GeForce GTX 670 2GB Video Card Review
What happens when you disable one of the Streaming Multiprocessor (SMX) units on the NVIDIA GK104 processor used for the GeForce GTX 680 video card? If you answered that you come up with a GeForce GTX 670 video card that is available for $100 less, you are on the right track! Read on to see how the new GeForce GTX 670 2GB video card performs when we put it to the test!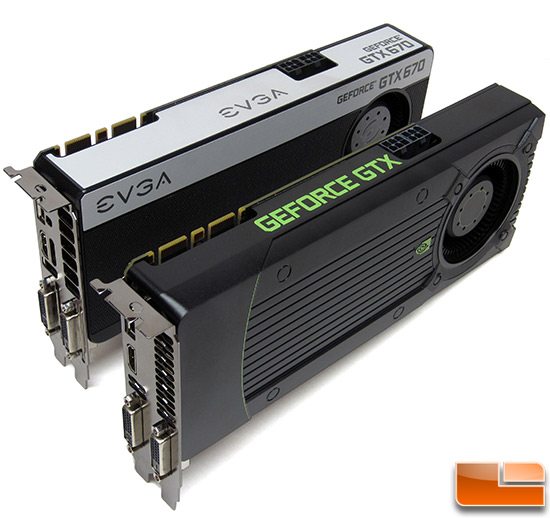 NVIDIA has done a remarkable job with the GeForce GTX 670 and it is the card to buy right now. The performance is close to that of a GeForce GTX 680 and the price tag is $100 lower, so there really isn't much bad to say about the card. The performance, power usage, appearance and overclocking abilities are all in order. The NVIDIA GeForce GTX 670 is a great graphics card that is going to bring a world of hurt to AMD.
Article Title: NVIDIA & EVGA GeForce GTX 670 2GB Video Card Review
Article URL: http://legitreviews.com/article/1925/1/