Thermaltake Water 2.0 Performer CPU Water Cooler Review
Thermaltake recently released their all-in-one series of closed loop water cooling kits. The Performer features a single 120mm radiator, but features two 120mm fans for maximum cooling performance. Read on to see how it handles the heat compared to our air coolers we have tested so far on our Intel Core i5 2500k gaming computer test bench!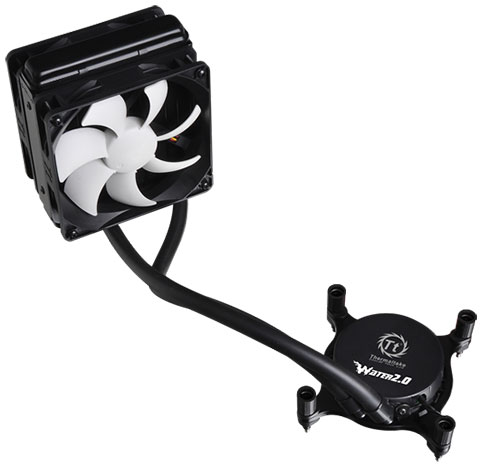 In this day and age, computers are becoming more and more advanced and the cooling products we need have to do the same thing. The days of small air coolers are behind us, and Thermaltake has recognized that and brought forth a worthy solution with the Water 2.0 series. Without being large and loud this cooler is able to compete...
Article Title: Thermaltake Water 2.0 Performer CPU Water Cooler Review
Article URL: http://www.legitreviews.com/article/1938/1/
Pricing At Time of Print: $68.50 shipped