ASUS RT-N66U Dual-Band Wireless-N900 Gigabit Router Review
Today we check out the ASUS RT-N66U Dark Knight N900 Gigabit Router that seems to have every feature known to the home networking enthusiast. Multiple SSIDs, USB ports for home NAS creation, even a function that allows you to create your own cloud storage for file access anywhere with an internet connection. All of this (and more) from a company, ASUS, known for their motherboards and video cards, not routers. Will ASUS's Dark Knight rise and beat down the competition? Read on to find out!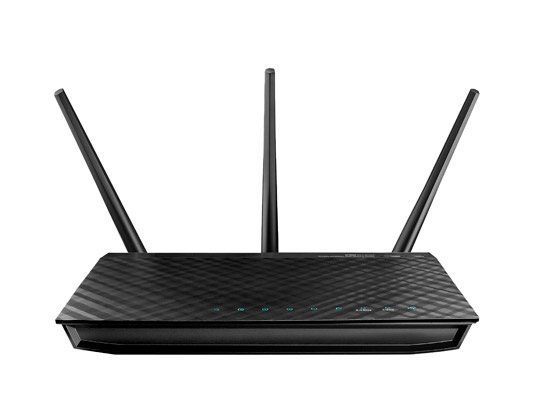 ASUS has assembled a total package that puts almost everything on the market to shame. Starting with a very strong transmission signal and wireless coverage, to the clean and logical GUI, the RT-N66U has every feature you could hope for in a router package. It helps that the router has a cool look without a very large footprint that takes up most of the space on your desk.
Article Title: ASUS RT-N66U Dual-Band Wireless-N900 Gigabit Router Review
Article URL: http://www.legitreviews.com/article/2046/1/
Pricing At Time of Print: $166.89 shipped